New York City-based chamber ensemble iconiQ The Soundtrack Orchestra (or "iconiQuestra") is, quite simply, a musical nerdfest. Founded in 2011 by Conductor & Artistic Director Bobbie Lee Crow III, the quirky "group of talented musicians, arrangers, and composers" (The Escapist) pays tribute to music from Japanese animated series ["anime"], cartoons, and video games with a super-special-button-smashing combo of music video medleys, "emotional performances" (ny&about), and interactive social events. It's coupling of classical virtuosity and geek fandom has caught the ears of fans and industry professionals alike.
It's amazing how 20 years goes by and you not know it until you see all new renditions coming out … It's like watching it for the first time all over again …
iconiQuestra was first developed as a string ensemble performing non-classical music. The ensemble expanded into a chamber orchestra with a unique repertoire of musical theatre tunes, newly-arranged jazz standards, and originals by its various members. In 2013, iconiQuestra changed it name and mission, transforming into a "video ensemble" dedicated to animation soundtracks. Initial success came with its first tribute – SERASYMPHONY: Sailor Moon Symphony – which has earned over 300,000 views on Youtube. It was soon followed by tributes to Ubisoft's Child of Light, Disney's The Little Mermaid, ONE PIECE, and the Emmy Award-winning DC Comics Animated series.
On October 10, 2014, iconiQuestra began its inaugural performing season with a sold-out live concert of SERASYMPHONY at The DiMenna Center for Classical Music. Over 200 Sailor "Moonies" and anime fans from around the globe attended the debut concert which starred award-winning composer and pianist Yasuhiko Fukuoka and New York Times-praised violinist Christina Bouey. In 2015, SERASYMPHONY started its first US tour, beginning in Los Angeles with an extended performance featuring Jennifer Cihi, the original singing voice of Sailor Moon.
In 2016, iconiQuestra premiered Sakura Symphony: Music of Cardcaptor Sakura which was a tribute selected by fans through an online poll.
The Board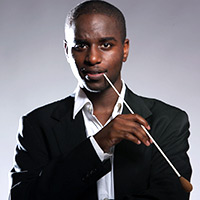 Bobbie Lee Crow III
Artistic Director / Cello
bobbie@iconiquestra.org
Arranger, orchestra, composer, conductor, and cellist.
Played for Tony Award-winner Patina Miller, Academy Award-winner Tom Hooper, and Grammy Award-nominee David Tolley.
His essay on Sailor Mercury got him in to college. Eventually.
Featured in:
Personal Link
×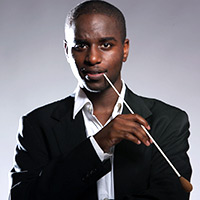 Bobbie Lee Crow IIIArtistic Director / Cello
Jason Mellow
Orchestra Manager / Violin
orchestramanager@iconiquestra.org
Jacobs School and Mannes graduate.
Featured in Radio City Christmas Spectacular and Amazon's Mozart in the Jungle.
Thinks Bobbie's an absolute nerd for starting this group but does all he can to keep it running. Thanks, friend.
Featured in:
×
Jason MellowOrchestra Manager / Violin
Mami Sugita
PR Manager / Violin
info@iconiquestra.org
Dancer, actress, musician, teacher.
Studied under Dr. Robert Gillespie, co-author of Essential Elements for Strings.
Favorite film of all time: Studio Ghibli's Spirited Away.
×
Mami SugitaPR Manager / Violin
The Orchestra